[:en]
Vision Market Place – Lasik Eye Center Office Locations
Locations throughout Southern California Dr. Joseph Lee has performed more Lasik surgery on Asians in the USA and has a perfectly clean record.
LA
505 S. Virgil Ave  Suite #300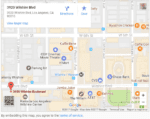 Los Angeles, CA 90020
(213) 784-1692

(213) 384-5222
---
Cerritos/Artesia Office                 
19038 Norwalk Blvd Suite E
Artesia, CA 90701
(562) 653-9516

(562) 653-9500
On Beach Medical Offices and Senior Apartments
5832 Beach Blvd, Suite E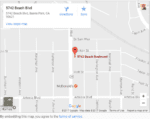 Buena Park, CA 90621,

(714) 228-1888
(213) 380-6887
Dr. Joseph Lee Only Lasik Surgeon with a PERFECT Record in CA with 80,000 or more procedures. Why risk your vision on gimmicks or coupon offers when Dr. Lee is the only Lasik surgeon with a 100% SUCCESS RATE
 Services Complete Eye Care
Ophthalmology

Diabetic Retinopathy Cornea

Blephroplasty

SLT (glaucoma laser treatment)

Pterygium

glaucoma

Meibomium

Macular Degeneration

Retina Detachments Float

double eyelid surgery

presbyopia

dry eyes

eye glasses

red eye

vision correction

contact lens

eye pressure

sunglasses

 
---
We offer a range of eye-related services. Please call our office to schedule a free consultation appointment.
---
Office Hours:
Monday – Wednesday 9 am to 5 pm
Closed  Thursday
Friday 9 am to 5 pm
[:]